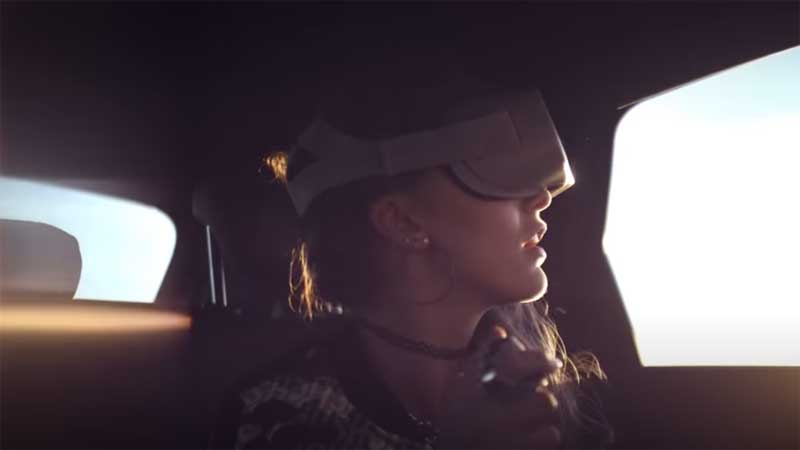 Holoride GmBH, an in-car virtual reality entertainment startup backed by carmaker Audi AG, today announced the deployment of a distributed ledger blockchain for its platform that would offer nonfungible tokens, track royalties and compensate developers.
Holoride uses immersive VR entertainment combined with vehicular motion to create a unique experience for passengers. The platform processes motion and location-based data in real-time that adjusts to vehicle motion, travel time and route, allowing the content to change along with it and syncing with the passenger's journey.
Using the distributed nature of a blockchain, Holoride believes that it would be possible to distribute revenue generated from sales among partners, publishers and creators equitably and offer a personalized experience for passengers. Blockchain technology will also be used to track royalties and to fairly compensate developers based on user engagement time.
Another trending use of blockchains is nonfungible tokens, which represent unique digital assets. This technology will allow Holoride's partners to mint tradable items from their own content. As a new digital asset class, NFTs create a whole new incentive structure for users that includes collectibles and in-game tokens.
NFTs can represent anything from collectible cards such as actors and characters to pets to clothing to social currencies or other tokens. They can be used to provide incentives for customers to buy future content, especially if they can earn NFTs from participation.
"As we look to expand across global markets, blockchain technology and NFTs help us scale while securing the integrity of our developer-centric and car manufacturer-agnostic approach," said Nils Wollny, co-founder and chief executive of Holoride. "Our mission is to make transit time more valuable for everyone."
The NFTS in the Holoride ecosystem will have specific utilities that will allow developers to add extra value to their creations. These creations will also be tradable with other users and be able to trigger new and interesting experiences with Holoride's games and entertainment experiences – thus unlocking greater commercial value for the in-car entertainment industry.
Holoride selected Elrond for its blockchain integration layer, which will power NFT capability, royalties, transactions, intellectual property management and more.
"Through NFTs, we envision the highest level of personalization for users while offering a one-of-a-kind XR experience with compelling monetization opportunities for our partners," said Wollny.
Photo: Holoride
---
Since you're here …
Show your support for our mission with our one-click subscription to our YouTube channel (below). The more subscribers we have, the more YouTube will suggest relevant enterprise and emerging technology content to you. Thanks!
Support our mission: >>>>>> SUBSCRIBE NOW >>>>>> to our YouTube channel.
… We'd also like to tell you about our mission and how you can help us fulfill it. SiliconANGLE Media Inc.'s business model is based on the intrinsic value of the content, not advertising. Unlike many online publications, we don't have a paywall or run banner advertising, because we want to keep our journalism open, without influence or the need to chase traffic.The journalism, reporting and commentary on SiliconANGLE — along with live, unscripted video from our Silicon Valley studio and globe-trotting video teams at theCUBE — take a lot of hard work, time and money. Keeping the quality high requires the support of sponsors who are aligned with our vision of ad-free journalism content.
If you like the reporting, video interviews and other ad-free content here, please take a moment to check out a sample of the video content supported by our sponsors, tweet your support, and keep coming back to SiliconANGLE.